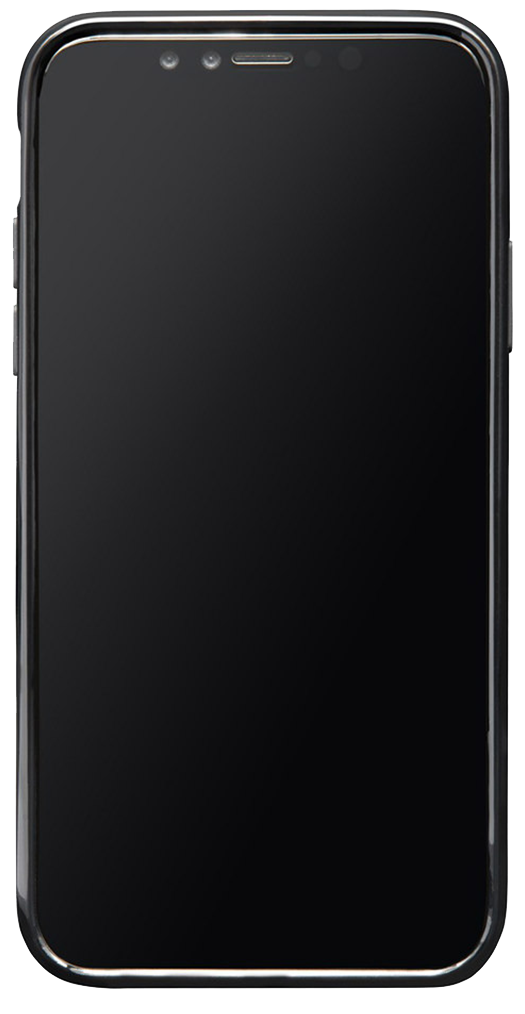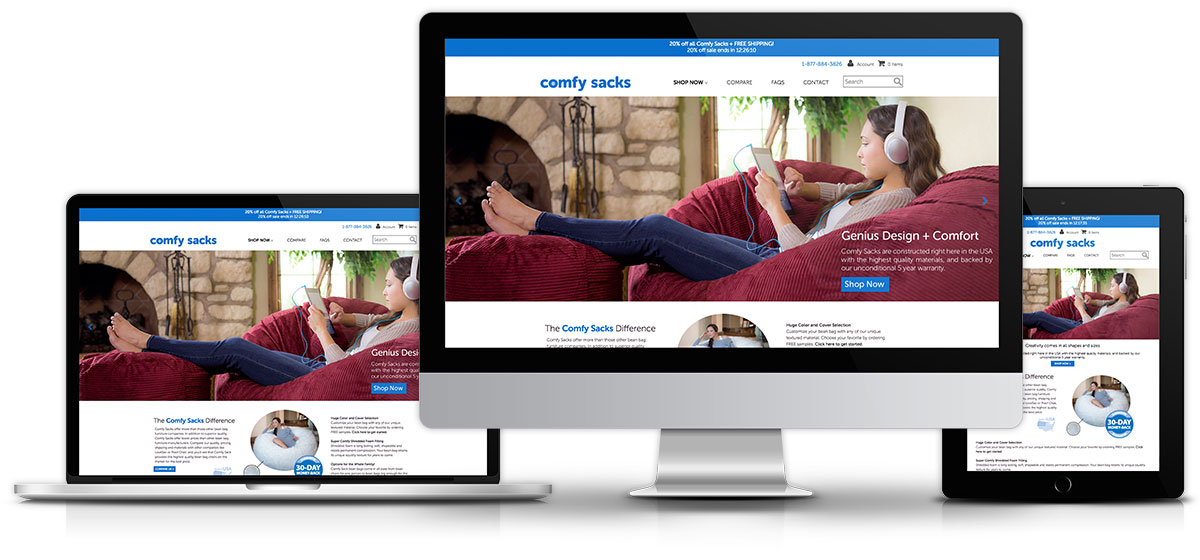 The Project:
Branding
Website Design
Photography
Videography
Print Design
Comfy Sacks founder, Tyler Shearburn, was in search of something ultra comfortable to complete his newly designed home theater room. He looked at chairs, couches, and bean bag chairs. The problem was that they were uncomfortable, expensive, and not the right shape. He was looking for a product with great reviews, a larger variety of sizes and fabrics and above all, a more reasonable price. After some serious searching, it became clear that this product didn't exist. That's when Tyler decided he would create it, and the idea of Comfy Sacks was born.
Tyler wanted a newly designed website that was both easy-to-use and showed customers exactly what product they were purchasing. Other websites selling competitive products at higher price points were tough to navigate and forced you to look at a tiny swatch of fabric on the screen and 'imagine' that color or fabric on the picture of the product. He brought us on-board for a complete rebranding of Comfy Sacks. Our research and ideas centered around an overall design aesthetic that set Comfy Sacks apart from competitive brands, living in the space between high-end and accessible for families and college students.
Once the new Comfy Sacks design identity was complete, we created content wireframes and then dove into website design. We shot all new product and lifestyle photography for the new website. We made the website responsive, adapting to the size of any device screen. Since the launch of the new Comfy Sacks website, online conversion rates have increased significantly.
Old Logo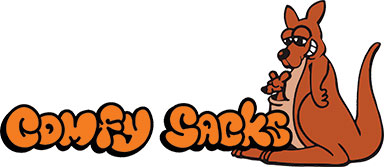 New Logo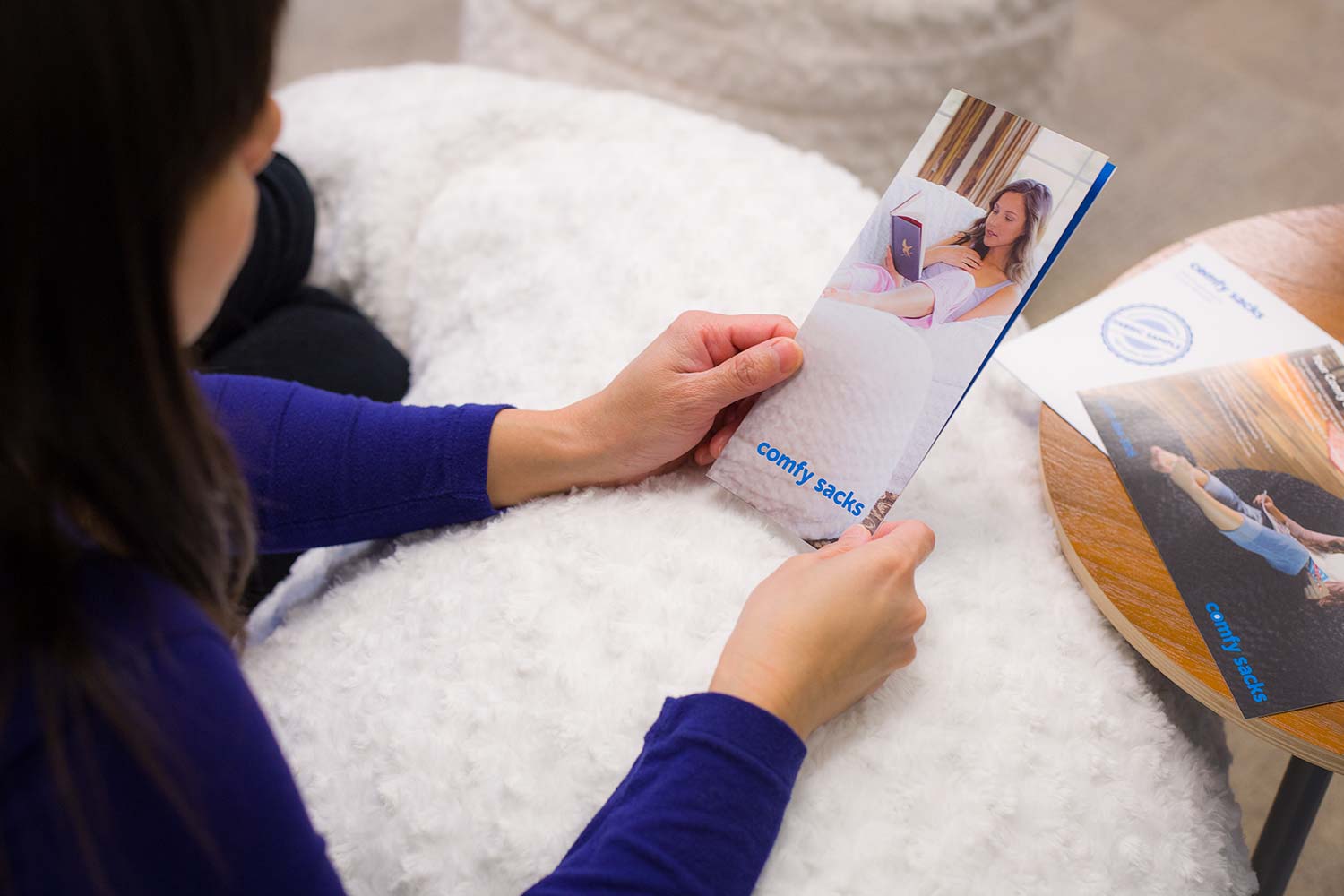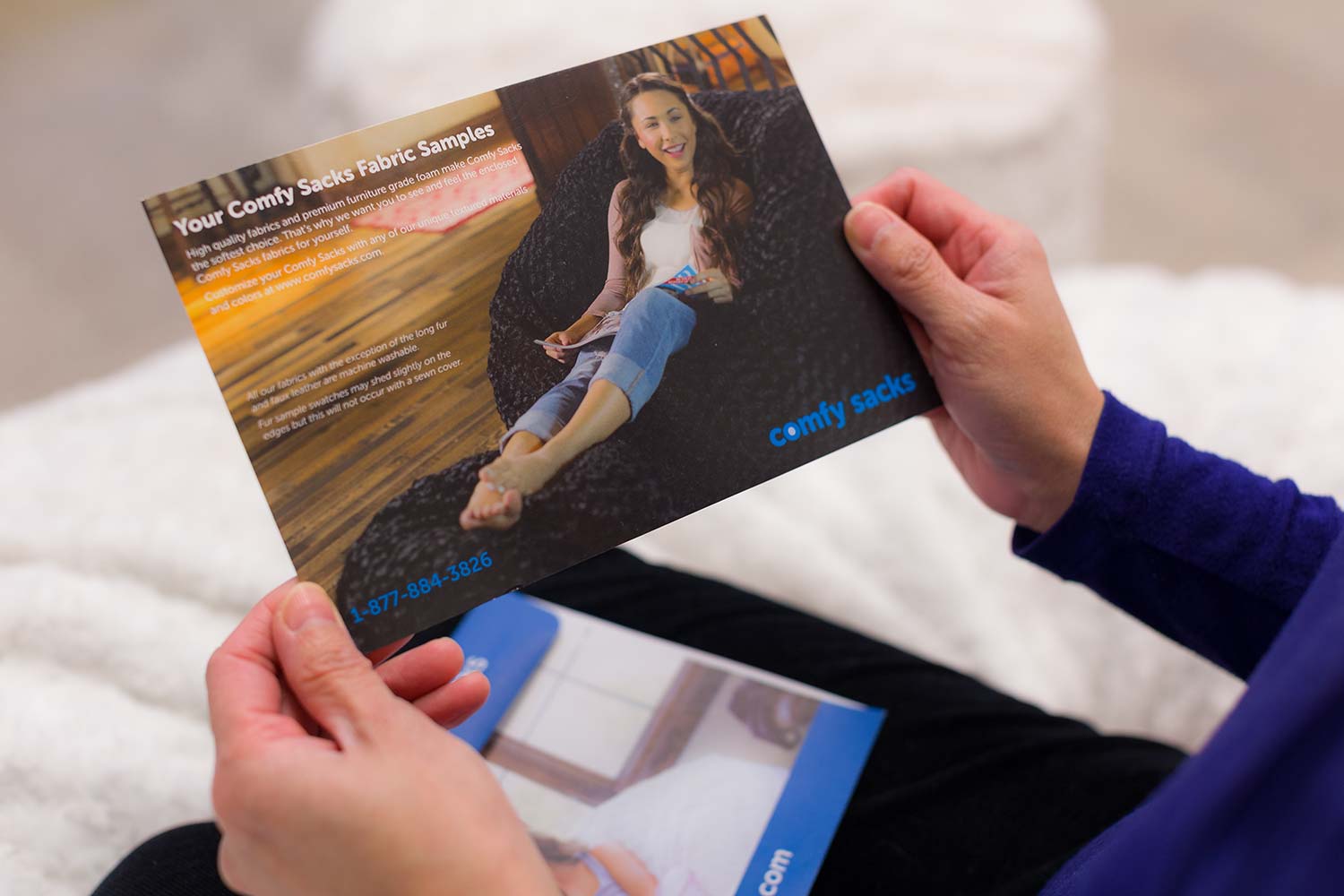 Have a question? Want to work with us?

Fill out our contact form and we will get back to you as soon as possible.

Or call us toll-free at 1.877.270.LOFT

;